ropp capping machine, glass bottle screw aluminium cap sealer
production photo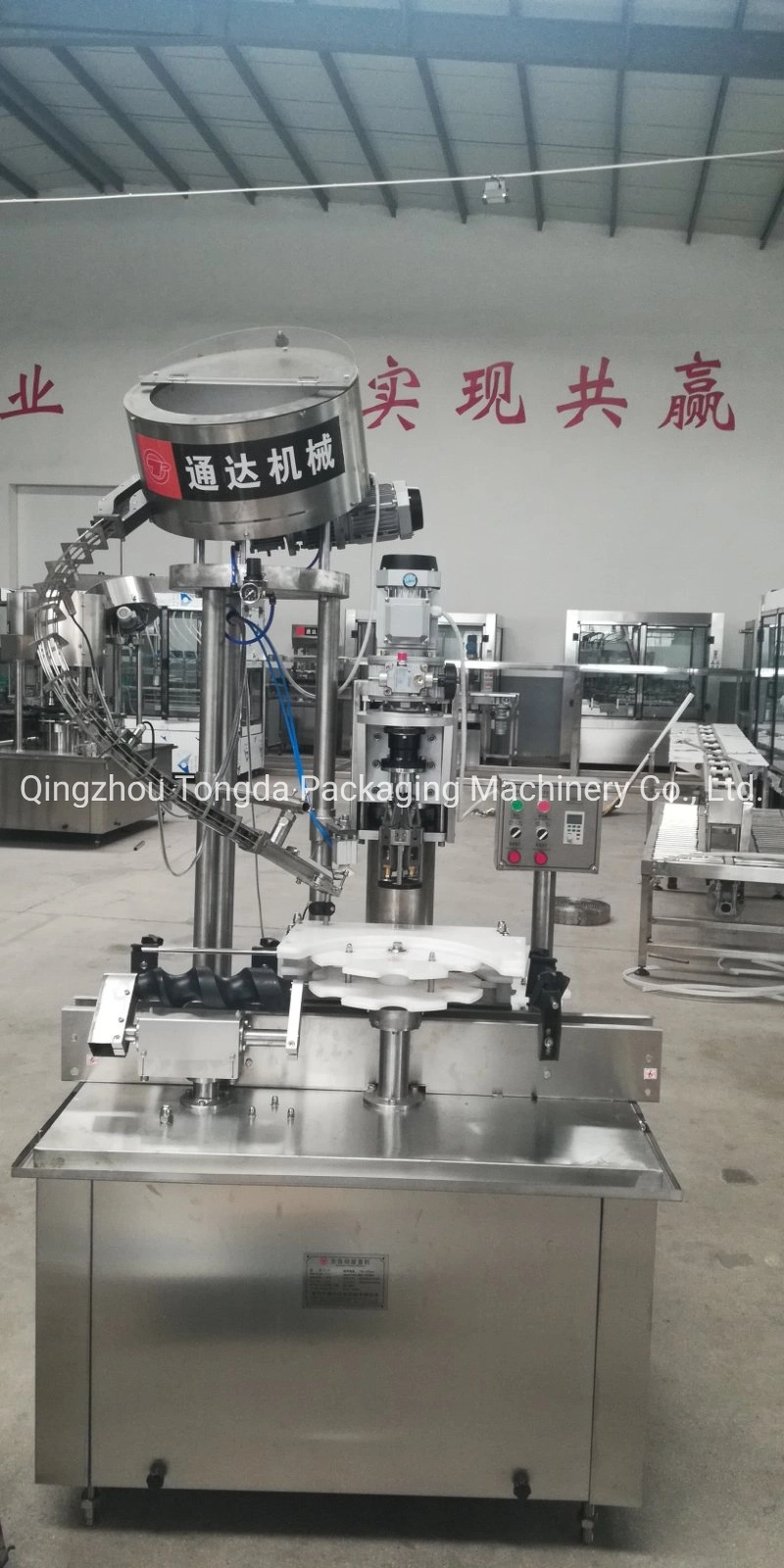 main specifications
capping application: glass bottle, screw aluminum cap
model: TY-A
output: 2000 bottles/hour
power: 0.75kW
applicable bottle diameter: 60-90mm
applicable bottle mouth diameter: 20-32mm
applicable bottle height: 150-300mm
dimensions: 1000*1000*2025mm
machine feature
• Built to Your Size, Specifications, Budget & Production Requirements
• Consistent and Reliable Sealing of Containers
• Designed to Minimize Operator Contact
• Handle Almost Any Closure Type
• Reduce Repetitive Motion Injury
• Simple and Quick Changeover Adds Efficiency
• Reduce Labor Costs While Increasing Productivity
• Portable Design Allows Machines To Roll Up to Existing Lines
machine introduction
The Automatic ROPP Capper is a specialized capping machine that threads aluminum caps onto containers. ROPP cappers are most commonly seen in the wine and distilled spirits industries.
about us
We are a professional manufacturer of non-carbonated liquid bottling line equipments,we have more than 15 years' manufacturer experience in this field.
We mainly manufacture non-carbonated liquid bottling line, our bottling equipments are mainly used for white spirit, grape wine, fruit wine, vinegar, soy sauce, cooking oil, enzyme, juice, non-carbonated drink, honey, syrup, tomato sauce, fruit jam, engine oil, lubricating oil...our bottling equipments mainly include bottle loading table, bottle washing machine, bottle filling machine, bottle capping machine, bottle sterilization machine, bottle drying machine, bottle labeling machine, inkjet printer, laser coder, tape carton sealing machine...