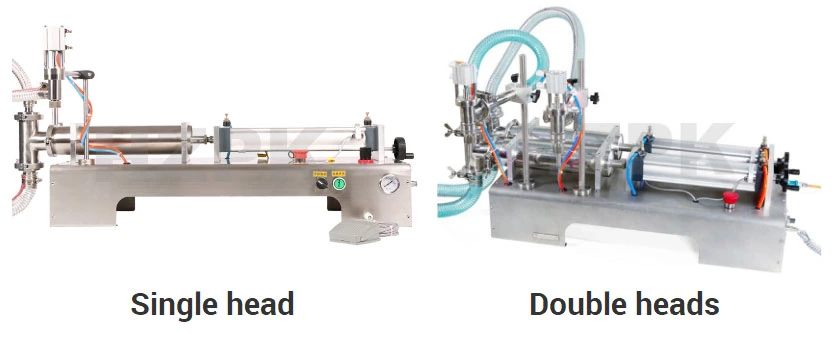 Application:
This filling machine is improved on the basis of foreign advanced filling machine technology, with simple structure and reasonable design, high filling accuracy and easy to operate. Applied in cosmetic,medical, chemistry, foodstuff, beverage,pesticides and
special industries. It is an ideal equipment for filling liquid.
Features:
1.This machine has two pneumatic filling ways, foot and automatic, and they can be switched randomly.
2.The machine is made of full stainless steel,look beautiful and meets the CE standard level.
3.There are filling volume adjustment handle, filling speed can be adjusted, filling high precision.
4.Filling the valve head with anti-drip, anti-drawing and lifting filling device.
5.We can accord to customer's requirements to design the filling volume.
Model

G1WYD100-5000




Filling range

10-100,30-300,50-500,
100-1000,200-1500,
300-2500,1000-5000ml

Product capacity

5-20 bots/min

Filling Accuracy

±1%

Air Pressure

0.4-0.6MPa

Required Air Compressor

≥1.5KW 65L