Bottle filling whole line, Bottle filling equipment,

Bottle filling plant machine
product photo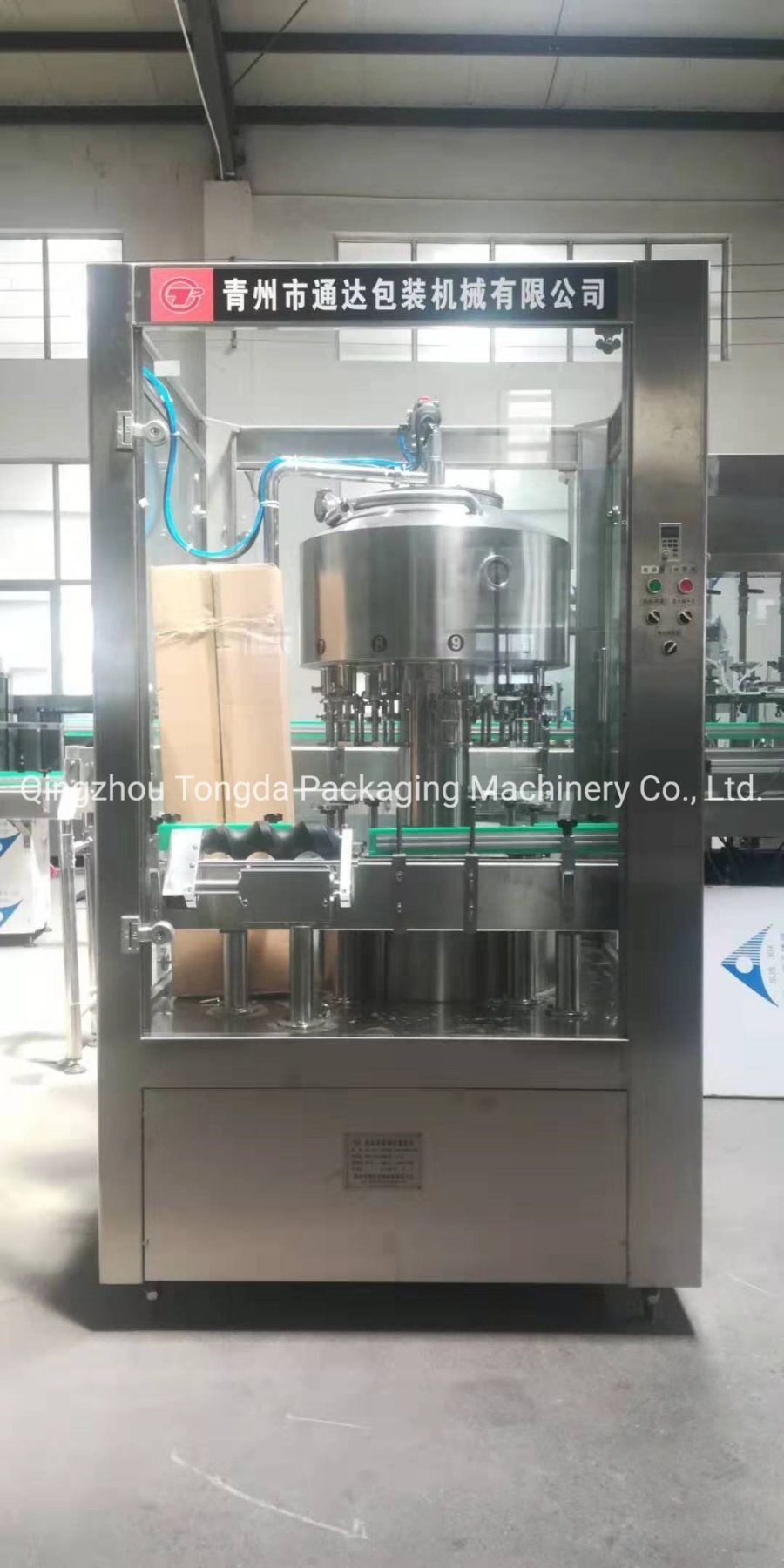 technical parameters
Model
Technical Parameter
Filling Heads
Output
Bottle Height
Bottle Dia.
Filling Tolerance
Power
Dimension
pcs
bottles/hour
mm
mm
ml
kw
mm
GCP-12A
12
3000
140-340
≤100
±0.5%
0.75
1100x1050x2100
GCP-18A
18
4500
0.75
1280x1180x2100
GCP-24A
24
6000
1.5
1700x1450x2100
GCP-30A
30
8000
1.5
1900x2000x2100
GCP-36A
36
10000
2.2
2300x2150x2100
GCP-40A
40
12000
2.2
2300x2300x2100
GCP-48A
48
14000
3
2600x2700x2100
GCP-60A
60
16000
3
3300x3300x2200
main features
1. Level Positioning filling:it fills based on the liquid pressure difference.It is an avoidance of foaming when filling.
2. Long Life:the filling valve has the precise structure, reliable and durable.
3. Filling in a spraying way:the liquid flows along the inner wall of the bottle, which effectively controls foaming.
4. A small loss of the bottles:it has the elastic bottle hold to protect bottles not be broken.
5. Not filling if no bottles:it does not fill if there is no bottle or the bottle mouth is broken, which enhance the filling quality.
6. Convenient to maintain:the filling valve is easy to disassemble and clean. Description of the machine:this equipment is mainly used the level positioning filling for easy-foaming liquid such as red wine,yellow wine,soy sauce and vinegar etc.
what you need to tell us (for a whole set filling line)
1. bottle dimension and bottle material
2. cap dimension and cap type
3. drink kind (water, wine, beverage, oil...?)
4. production capacity
5. label dimension and label material
6. packing type and packing material
7. workshop size
8. other requirement
about us
We mainly manufacture non-carbonated liquid bottling line, our bottling equipments are mainly used for white spirit, grape wine, fruit wine, vinegar, soy sauce, cooking oil, enzyme, juice, non-carbonated drink, honey, syrup, tomato sauce, fruit jam, engine oil, lubricating oil...our bottling equipments mainly include bottle loading table, bottle washing machine, bottle filling machine, bottle capping machine, bottle sterilization machine, bottle drying machine, bottle labeling machine, inkjet printer, laser coder, tape carton sealing machine...

contact information

contact person: Bill Smith